Sayin Sorry (Don't Make It Right)
Denise Lopez
23 hours ago
Suddenly
Billy Ocean
23 hours ago
Out There
Swing Out Sister
23 hours ago
Drivin' My Life Away
Eddie Rabbitt
23 hours ago
Keep Coming Back
Richard Marx
23 hours ago
Every Time I Think of You
Vocol
23 hours ago
Tired of Toein' the Line
Rocky Burnette
23 hours ago
She Works Hard for the Money
Donna Summer
23 hours ago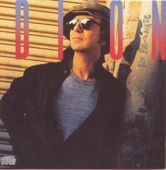 Always In the Rain
Dion
23 hours ago
Twilight Zone
Golden Earring
23 hours ago
Ver más
Back To The 80's Radio en vivo
Back To The 80's Radio is an online radio channel that live streams globally 24/7 the greatest hits from the 80s. With a logo design that reminiscent of the 80s' blockbuster Back To the Future, the channel takes the listeners down memory lane in a nostalgic journey through the songs that defined the decade.
Back to the 80's Radio is part of Heartbeat of Flagler, a network of radio stations based in Florida.
Frecuencias Back To The 80's Radio
Palm Coast: Online
Lista de las canciones más escuchadas
Últimos 7 días:
1. The Motels - Only the Lonely
2. Donna Summer - She Works Hard for the Money
3. Nick Lowe - Cruel to Be Kind
4. Survivor - Eye of the Tiger
5. Alice Cooper - Clones (We're All)
6. The Pointer Sisters - Should I Do It
7. Pablo Cruise - Cool Love
8. Elvis Costello & The Attractions - Accidents Will Happen
9. Benjamin Verdery - Let's Go Crazy-Prince
10. Marvin Gaye - Sexual Healing
Últimos 30 días:
1. Journey - Open Arms
2. Aretha Franklin & George Michael - Careless Whisper
3. The Motels - Only the Lonely
4. Thompson Twins - Doctor! Doctor!
5. Mr. Mister - Kyrie
6. Pablo Cruise - Cool Love
7. Quiet Riot - Cum On Feel the Noize
8. Thompson Twins - Hold Me Now
9. Alice Cooper - Clones (We're All)
10. Men At Work - It's a Mistake
Contactos
Redes sociales
Compartir
Comentarios