Blinded by the Light
Blinded By The Light
23 hours ago
I Feel Love
Donna Summer
23 hours ago
You Ain't Seen Nothing Yet
Bachman-Turner Overdrive
23 hours ago
Tuesday's Gone
Lynyrd Skynyrd
23 hours ago

Thunder In My Heart
Leo Sayer
23 hours ago
Wild World
Cat Stevens
23 hours ago
I Don't Want to Know
Fleetwood Mac
23 hours ago
Happy Anniversary
Little River Band
23 hours ago
I Shot the Sheriff
B.B. King & Eric Clapton
23 hours ago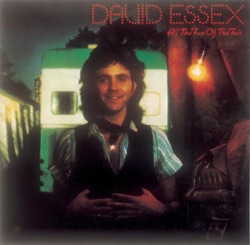 Hold Me Close
David Essex
23 hours ago
Ver más
Totally Radio 70s en vivo
Just for Hits & Giggles
Totally Radio 70's is a Australian digital radio station owned and operated by Totally Media. Best known for musical genres such as 70s and oldies.
Categorias:&nbsp
Oldies, 70s
Frecuencias Totally Radio 70s
Adelaida: Online
Brisbane: Online
Canberra: Online
Darwin: Online
Costa Dorada: Online
Hobart: Online
Melbourne: Online
Perth: Online
Sídney: Online
Ver más
Lista de las canciones más escuchadas
Últimos 7 días:
1. Gary Numan - Cars
2. America - Sister Golden Hair
3. Chicago - If You Leave Me Now
4. Frankie Valli & The Four Seasons - December, 1963 (Oh, What a Night)
5. Gary Numan - Are 'Friends' Electric?
6. Billy Swan - I Can Help
7. Electric Light Orchestra & Olivia Newton-John - Let Me Be There
8. The Doobie Brothers - What a Fool Believes
9. Sister Sledge - We Are Family
10. Roxy Music - Dance Away
Últimos 30 días:
1. Gary Numan - Cars
2. Slade - Cum On Feel the Noize
3. Hues Corporation - Rock the Boat
4. Joni Mitchell - Big Yellow Taxi
5. Ted Mulry Gang - Jump In My Car
6. Flash and the Pan - Hey St. Peter
7. Toto - Hold the Line
8. Jon English - Hollywood Seven
9. Racey - Some Girls
10. Elvis Presley - Burning Love
Contactos
E-mail:&nbsp
onair@totallyradio.com.au
Redes sociales
Compartir
Comentarios